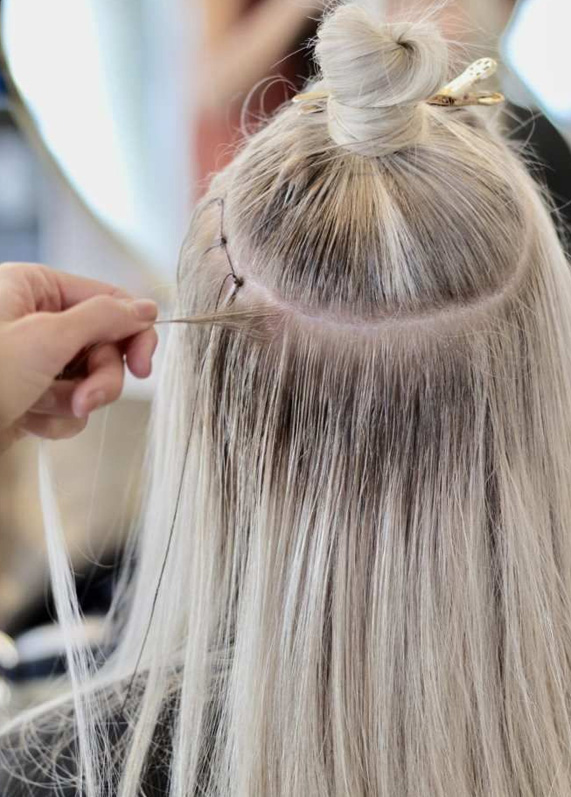 Get a new beautiful look with sew in hair extensions by Iyesha! We offer premium-quality hair extensions and wigs at affordable prices. In addition to our affordable prices, our services are also quick and convenient. We are successfully operating hair extension store in Long Beach California because we wanted to make a difference.
There are many options when you are looking for hair extensions. We pride ourselves on being impartial, and helpful in your quest to find the right product. From sew in hair extension to micro link hair extensions you will find it all here. We are proud to offer the Best sew in hair extension in Long Beach California.
We've invested strongly in the facilities and advanced testing measures to make sure we deliver on our promises, and you can be sure that everything related to our hair extensions services that meets the highest standards.
We are an innovative expert in providing best sew in hair extension services with an excellent reputation worldwide for quality, choice and value. We pride ourselves in providing a vast variety of products at exceptional value which includes a range of high-quality hair extensions.
If you're looking for premium, human hair extensions and wigs at affordable prices, Hair Extension by Iyesha is the right choice. We use authentic products for hair extension services that are available at reasonable prices and best quality.
We know that you need a full range of products to choose from, always at an exceptional value. That's why we offer a broad selection of the highest quality hair extensions and wigs at prices that will fit any budget.
Want to find out more about our hair extensions, Look Ahead!
Whether you are looking for a full head of hair or just something to add volume to your look, we have a wide range of products to suit all tastes. we provide quality items at quality timing that can't be beaten.
Our customers share years of experience about the services we create for them. Analysing trends, product reviews and other factors, we work with a team to source only the best material for our customers.
Hair Extension by Iyesh'a is a one-stop shop for all your hair extension needs. Specialising in hair extensions products, with the latest trends to support anyone as they strive to reach their hair goal.
All our customers love our hair extension products. It's because they are made to be the highest quality. With beautifully soft texture hair extensions and a diverse range of colours, we can easily create a look that fits who you are. Our most divine creation is the braid sew in hair extension which catches great demand.
Whether you're looking to change your hair colour, look or style, Hair Extensions by Iyesha has something for everyone. With an extensive collection we offer a variety of lengths and textures to suit every hair type, designed to help you achieve the look you have in mind. Visit us now to get your beautiful extensions done and recreate a beautiful look.