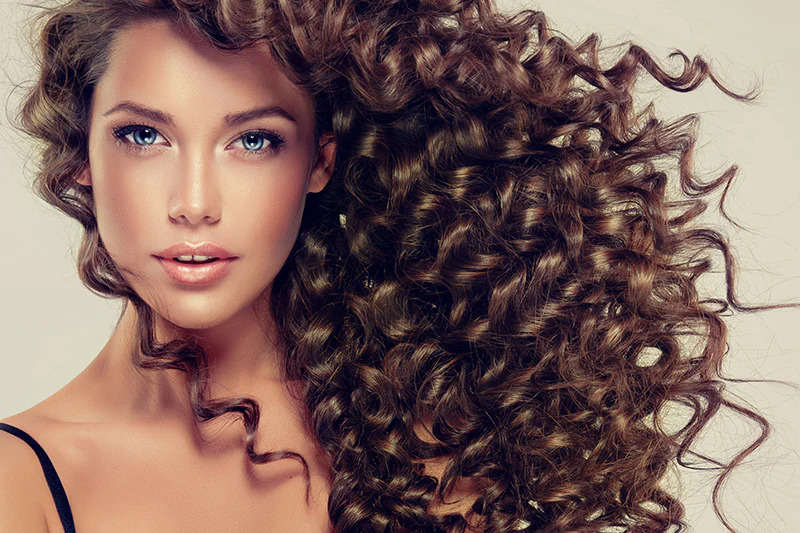 Hair Extension by Iesha offers tape-in hair extension services in Los Angeles, CA. We have been in the business for decades and serve our clients with the best services they deserve. We are proud to have experts who have good hands in doing tape-in hair extensions, clip-in hair extensions, and other forms of hair extensions that provide you with a beautiful look. We believe our efforts and commitment will help you attain your goal.
Our experience, skill, and creativity make us different from other hair extension providers. For this reason, we can provide you with the most beautiful look you deserve. In addition to providing good service, we also stand out by offering unique services like tape-in hair extensions at an affordable price.
What are Tape-in Hair Extensions?
Tape-In extensions are extremely popular with clients because they never lose their shape and have very little maintenance. Tape-ins come with pre-taped wefts made of a medical-grade adhesive and are usually one inch wide. The hair is carefully selected for each client based on their natural texture, color, and cuticle direction. It is beautiful in between curly or straight hair.
Hair extensions are an excellent way to give yourself an instant dramatic look or to add some texture and volume. Extensions are available in many different lengths, colors, and textures. You can get any extensions that match your hair color, and our hair stylist will add the extensions to your natural hair.
Tape Hair Extensions are Better!
Tape-in techniques tend to give a more natural look than other types of hair extensions like permanent wigs that require their wefts to be sewn into the scalp due to their weight and bulkiness. The pre-taped wefts used in tape-ins are made of a medical-grade adhesive that seals each extension strand together before it's sewn into place with a straight sewing thread.
If you're looking for tape-in hair extensions near me, then we have the best tape-in hair extension system on the market. We use Remy human hair, which is cuticle intact. The cuticle means that each hair has its unique shape, so it's not as smooth or uniform as other types of synthetic hair extensions. It also means that your tape-ins will have fewer tangles and matted-together knots and a more natural look and feel.
Great Choice to Add Length!
Tape-in extensions are a great choice to add length but want more natural-looking hair then a clip-in could provide it. Taping the hair into place can be easier than installing clip-ins and attaches similarly to your hair. Tape-in hair extensions are that little bit of extra incentive you need to step away from the fake and work on what's natural. These hairpieces are the perfect choice for busy individuals or women who want long-lasting, easy-to-apply, and affordable additions to their looks. Hence, to achieve a similar stunning tape in hair extensions, visit us now.